We've had the pleasant chance to do a phone interview with Jason Black, bass player of HOT WATER MUSIC. The band from Gainesville has been on hiatus since 2012 after their last LP 'Exister'. Finally for delight of all their fans, next Friday September 15th is the release date of their new record titled 'LIGHT IT UP' on RISE RECORDS.
We could talk with Jason about this break time and their new album. Here you are the brief interview: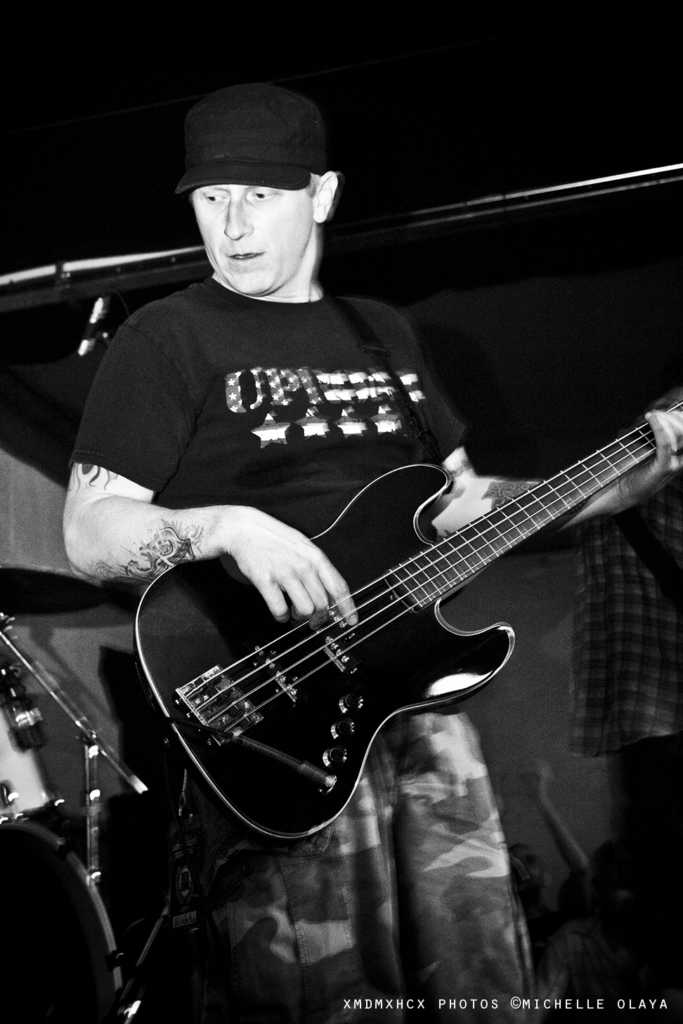 AFL: "If you rest, you rust" says a part of your first single 'Never going Back', but you guys somehow you have rested but absolutely not rusted! How has been these five years pause for HWM?
JB: We all were still working. We all have our families and jobs, so that's why took us time to make another record. That's the point. So, it's not a thing – the band – that we do full time anymore, even scheduling this recording time, for the new album, took us like a year to figure out, so doing this record took us five years to do it. We all are 'old and busy', so going on tour it's not that easy anymore for us.
AFL: I think that for making music, you never get old, I guess family and jobs are the big and important part that take your time and attention…
JB: Yeah, it is, we have been doing this – the band – for a long time. We try to be pretty self-aware. If we, I don't wanna say "work to hard" but if we do much stuff, things can go wrong, so that's why we decided don't do much stuff.
AFL: Some days ago you streamed another new single called 'Complicated' and in couple weeks you're releasing your new record 'LIGHT IT UP'. What can we, the fans, expect from this new album?
JB: I hope you guys really like it! Everyone who has interviewed us until now had the chance to listen the record and they were very happy to listen it, so that's good! Specially kids from Germany. We really do a process that we really tried not overthinking the record, just making. We wanted to put out a record for people who like our band. Beyond that, I don't care if no one don't like this record. There are two ways to make a record: we are gonna make this record and try to become this more popular than what we are, and people that have heard us really love it, but we just don't give a shit about that anymore – laughs – to be honest, we were that about ten years ago, but not now. So, I guess that is very much what we are right now, that is what we recorded, and here we are! If you don't like it, well you have our previous records, or you can wait until like next 5 years for a new one! – laughs –
AFL: Well, for this interview I got the chance to listen the whole new record, I just can say that: I really like it!
JB: that's cool!
AFL: Ok, so let's talk about the recording process, I read this time you were without producers, just you guys and a sound engineer. How was that?
JB: It was good, it was kind that we just wanted to make a record, without thinking about it too much. And we also been a band for about 20 years, so when we can make a record without a producer then we don't gotta problems, so that was our kind whole goal to this record to not over thinking it, just gotta be what is gonna be, and trust ourselves, and I think it was really good for us as band and people, and I think for the record: it came out well because of this. It was good!
AFL: As being said: 'Simple is better'.
JB: Yeah, I mean, definitely it help out having a producer, for us at this point, as much as every producer who have worked with this band, there were all our friends and very helpful, but always came out any argument, it was very often, but this time we haven't any argument!
AFL: You have some shows next months in USA, already two shows are sold out, the one in Chicago and Los Angeles. How cool is that!?
JB: That's pretty cool! Hope all shows get sold out! It will be fun. We really enjoy playing shows, though we cannot do it so much anymore . We trying to do as much as we can, but we have to chose carefully where we play, because we have not much time, so we chose to play in our favourite places.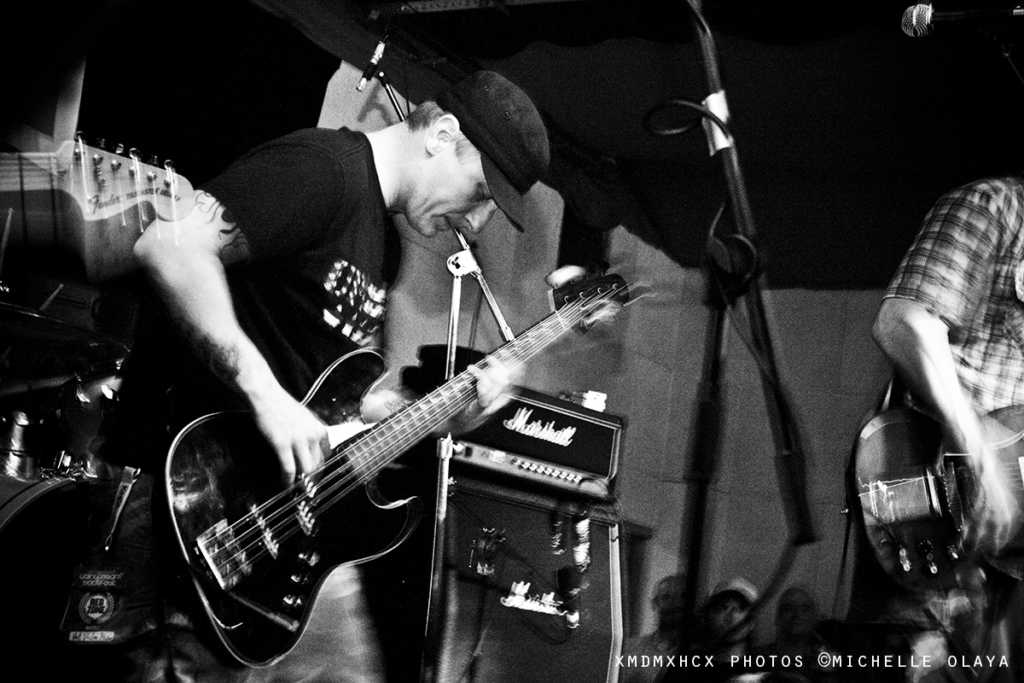 AFL: And you also will playing in Brazil! Is gonna be your first time playing in South America?
JB: It is! well, THE DRAFT, our other band, was there, oh god! in 2005, maybe? But definitely it is gonna be the first time for HWM. Kids have been trying to bring us to Brazil for probably 10 years?! So, we finally gotta have new record and do shows, so we said "Ok, go ahead and figure out Brazil first!" and that is how that date brought everything else, we are very excited about. This was the first show we book of all these ones we are gonna play. It is gonna be fun!
AFL: Any plans for coming to Europe? We will see you soon over here?
JB: Probably next year! We are kind in the process of trying to figure out shows over there, you know, because everyone of us is so busy. We do not actually have clear plans but probably soon.
AFL: Back to your new record, you commented about your newest single ´Complicated´ is about the environmental issue that affects our planet. Is this new record somehow going in this direction?
JB: We were writing and recording the record just after the elections here in USA, so it is a bit angrier than our records generally are. But it is still about personal experiences. Chuck spends a lot of time working on the water, fishing in California, so he sees the environment, that is how he wanted to write a song about it.
AFL: Well, now you said you wrote the record after the elections, nowadays the political situation there is hectic. Once on HWM Instagram account you guys posted: "We are not a political band at all, but what is personal is political" and you exposed your thoughts as band about who got elected.
JB: Yeah, we've never been a political band at all, and I am speaking for myself here… In all these 23 years as band everyone has been involved or aware about the politics on different levels. But something like our friends in ANTI-FLAG who are a political band, from top to bottom, that is what they do. I think we all agree in everything, but we are conscious that we don't want to do it's talk about politics when it comes to the band, we are a band that makes music, so we rather talk about music. At same time we are not afraid to say what we think about things, but will never comes as a political point of the band. You know, alienating ourselves with things that we agree is one thing, and we all are fine with that, but we just never felt comfortable being a band that only talk about politics. As much I want to say, I think things are really hard right now, it's a very hard time, and I would like to say: ¨if you voted for Trump, you are a Moron, and I don't want you like my band anymore¨ but that is not productive either. I mean, I can definitely say: if you are a neo-nazi don't come to our shows and don't like our band! Obviously! The political stuff we were getting involved and we all singing about, to us it's obvious stuff. Racism is terrible. Police brutality is terrible. Having to pay for health care is terrible. Anything we do address against those kind of things. Well, you can consider all us Left-wing liberals.
AFL: To finish, I want to quote you Jason, something you said once in an interview: "Once the music is out there, it's not our anymore, it belongs to the listeners". Thank you so much for your music and for your time to this interview. Anything else you want to say?
JB: Oh! Thanks to you for taking the time to do the interview! We really appreciate it and hopefully we can go next year to Europe, and I hope everyone enjoy the record when it comes out next weeks!
Here you can listen to some of HOT WATER MUSIC's singles from the next record 'Light it up'.
www.facebook.com/hotwatermusic
www.hotwatermusic.merchnow.com
www.riserecords.com
www.uncle-m.com