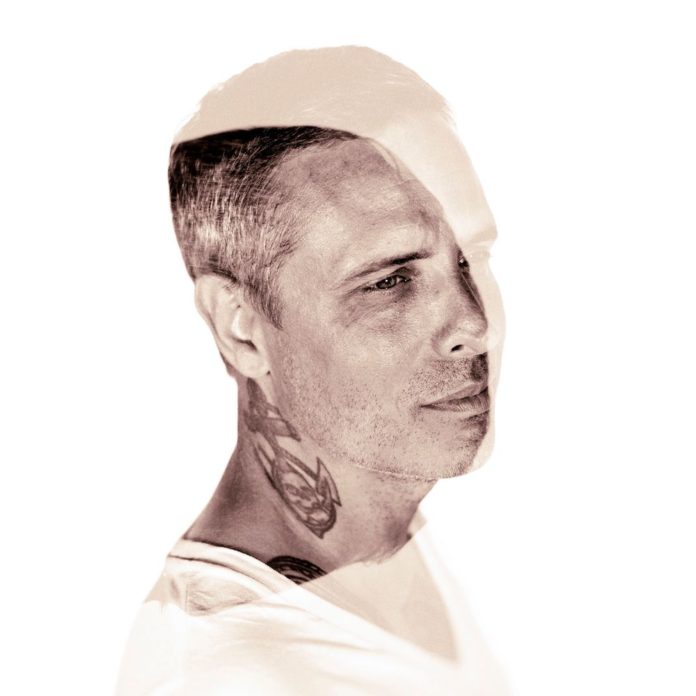 A GOOD ALBUM IS MORE THAN THE SUM OF ITS SONGS
There are those kind of fans who love everything their favorite artist or band releases. I am a friend of honesty and constructive criticism, so I don't feel included to those.
When I first listened to Nathan Gray's (Boysetsfire, I Am Heresy, The Casting Out) new album Working Title, which will be released on January 31th via Endhits Records, I wasn't really hooked. I had locked the previous album Feral Hymns in my heart and mind so deeply that I couldn't really feel comfortable with the new sound, apart from Nathan's reliably breathtaking vocals.
Why change a running system? Because that's life. At the latest after a very inspiring interview with Nathan (read it here), I realized that change is just necessary.
Nathan's solo-musical career is the best example for that. He was diving into dark spheres with the Nathan Gray Collective, and was then defying his demons with his solo work Feral Hymns which made his musical output sound correspondingly exhausted and melancholic. On Working Title Gray is showing the level you can reach after facing your own abyss. And this stage sounds comfortingly proud, strong and happy, in some parts still sad, but mostly confident.
Working Title is Nathan Gray's most versatile and happy album with the intention to encourage those who are still fighting. He wants to show that life is a sequence of up's and down's, a fight you can win – as long as you fight it. With the album title "Working Title" (and the title track as well) Nathan Gray expresses that becoming the best version of yourself is a tough challenge but worthwhile to fight.
"I'm just a working title that's for sure. But I ain't giving up 'till I'm much more. I'll be the battle cry you need to hear. I'll be the anthem you can't wait to share." (Working Title)
Nathan Gray got backed up by his friend Chuck Ragan on this, which is also kind of a message of the album. Cause in addition to the predominantly positive sound, Nathan Gray dared to make another change: He brought a complete band, which accompanies him sometimes with distorted guitars and drums, sometimes with a smooth piano and strings.
"There is a time when you have to stand alone and show courage and then you suddenly feel comfortable with it and can go on."
Self-efficacy, strength, self-love but also the insight that there can be setbacks and that not every day is lit up by sunshine, form the central theme of the album, which sounds predominantly happy but sometimes also thoughtful and melancholic.
Songs like In My Defense, Never Alone or I'm A Lot add a lot of careless feel-good-atmosphere to the album, but they are more than just happy songs. Even if it doesn't feel like they are complex, they are deliberate in melody and lyrics. Many of them come along with unusual breaks and twists, such as What About You?, which starts as a piano ballad and gradually turns into an indie pop anthem.
Between the unusual lively tracks, which in some places are reminiscent of The Casting Out, there are also quiet ones, such as the narrowly instrumented ballad Refrain. To sum it up, every song on Working Title sounds different from what you've been used to by Nathan Gray. But it seems like this is what Working Title is about. You have to give it some time, but then it becomes a typical Nathan piece.
Why should he be the only one who is moving on? We're also getting something to do here. 😉
Even if the songs sound unfamiliar, you recognize the artist in them. Only Nathan Gray can write these tracks and – above all – sing these melodies. Because the constant on Working Title is Nathan's incredibly characteristic voice which is mastering every mood – from gentle to powerful.
In summary, Working Title is an album of confidence. Nathan Gray dares to surprise his fans with unexpected songs, which could have ended in a complete cock-up. But, to be honest, you can't do it wrong if you're doing it authentically. Plus: A good album is more than the sum of its songs. It is attitude and message and Working Title has more than enough to offer of those both.
Tracklist:
In My Defense
I'm A Lot
Working Title
What About You?
Refrain
Still Here
The Markings
Hold
Mercy
No Way
Never Alone
The Fall
Down