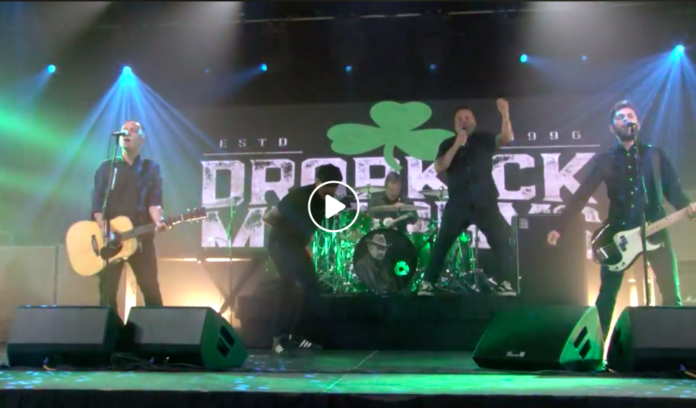 Code Orange, Dropkick Murphys and Frank Turner kicked it off: Virtual concerts against the boredom during coronavirus isolation and against the financial damage caused by postponed or canceled shows due to the coronavirus shutdown.
Code Orange played their record release party without an audience. Not on site but with 12.000 people watching it online. Instead of canceling their St. Patrick's Day show in Boston which is a tradition since 24 years Dropkick Murphys streamed it. Frank Turner played a concert with his wife and some friends, streaming live from his house and made more than 12 Million people happy. He was able to raise 41.755 £ (50.000 $) which will proceed to his tour family. Watch the archived videos here:
Luckily there will be more artists streaming a show from isolation and bringing some joy to their fans during these crazy times. Here's your alternate "TV programm" for the coming days, at least the first which have been announced yet. We will update it daily in hope that there will be more to come:
March 18
Dave Hause – Quarantine Blues – 12 p.m. PDT – Tickets here
March 19
March 20
Year Of The Knife – performing live on all Hate5six social platforms – 6 p.m. EST
March 21
Matze Rossi – Von und für Zuhause – 8 p.m. EST  – Livestream at YouTube
Fresse – 9 p.m. EST – Livestream at YouTube
Voka – Liedermaching –  8 p.m. – Livestream at Instagram
March 21 – 22
March 22
Booze Cruise Online Fundraising Festival – with Mobina Galore, Kali Masi, Popeye Vogelsang (Farside), Paper Arms, Makewar, Little Teeth, Jared Hart, Jeff Caudill (Gameface), Norbert Buchmacher, Jukebox Romantics, Late Bloomer, Eaten By Snakes and many more | ⁠Tickets 5 Euro at tixforgigs | Livestream at Facebook | When? Noon till midnight
Taking Back Sunday – 2 p.m. EST – Livestream via Instagram
Stay tuned! Stay safe! Have fun!