Start
Schlagworte
Slapshot
AFL: I'm here at Punk Rock Holiday 2017. I was able to sit down and chat with Craig Silverman Guitarist from SLAPSHOT and AGNOSTIC...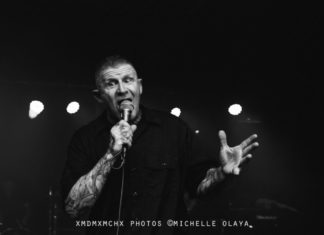 AFL: Greetings. Franz and Simon here with Jack "Choke" Kelly, singer of Boston hardcore-punk legend SLAPSHOT from Boston. AFL: Hey Jack, how are you? Is...
We could do an interview with the videographer Ryan from attheboilerroom. Ryan documenting Boston punk and hardcore in and around the Boston show venue...