Fans of First Blood have had to wait patiently for over 6 years of a follow up album to "Silence is Betrayal". On 10th February the wait is over and First Blood will release their new album "Rules" on Pure Noise Records. The band will also joining the line-up of the "You Are Part Of This"-tour with Comeback Kid, Deez Nuts and many other bands which begins in a few days. We had the opportunity to interview frontman and founding member Carl Schwartz about the new album "Rules". We got to talk about the new albums long wait, the upcoming tour and some other cool things. Read all about it here at AWAY FROM LIFE.
Interview with Carl from First Blood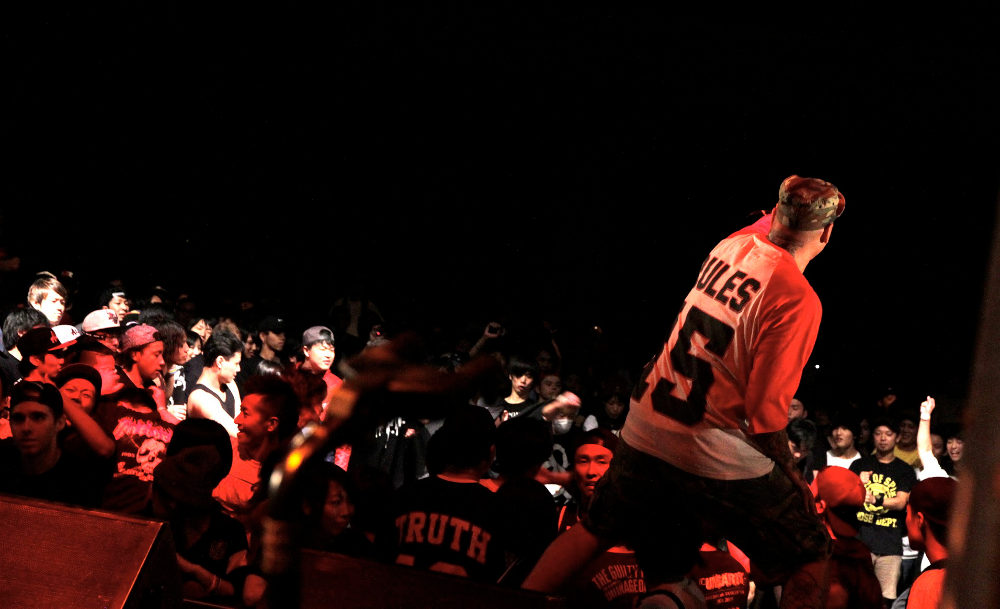 This new album basically sums up the essence of what I believe hardcore to be: MY LIFE. MY RULES.
AFL: Hey how are you? On 10th February you will release your new album RULES. The first FIRST BLOOD record since six years ("Silence Is Betrayal", 2010). Why has it been taken so long to release your new record? Some fans already had the fear that you will never release something new!
CARL: Things are great man. Yeah, of course we are siked to finally bring a new album to the world. It's been too long. It takes me a long time to write music and organize lyrics, that's just a given. Combine that with moving from the USA to Sweden directly after SILENCE IS BETRAYAL, getting married, having my son Wolfgang, and then getting divorced. So yeah, the life adjustment just kept me out of the writing game for a little longer than anticipated.
AFL: How is your current line-up? Is it still the same as on your latest release SILENCE IS BETRAYAL or had FIRST BLOOD some changes since then?
CARL: The touring lineup has changed after nearly every tour since the release of SILENCE IS BETRAYAL. The only thing that has remained 100% constant is myself, writing and recording the albums.
AFL: "RULES" include 12 new songs and every song include the word rule. It seems you are very pissed about the rules off today! Do you think the rules getting more and more these days? Is there any story behind the album title and all the song names with the word RULES?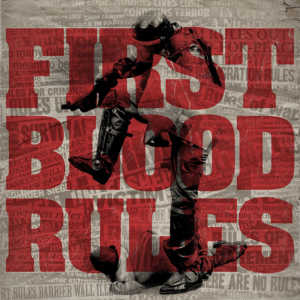 CARL: Well, you may have figured out that every song is about a rule. Many rules. But what's a rule if it can be warped, misinterpreted, and often broken? Many people base their entire lives on predetermined sets of rules, but not enough people question who sets these rules and why. In the end, we are all victims (to some extent) of the rules we live by. This new album basically sums up the essence of what I believe hardcore to be: MY LIFE. MY RULES.
AFL: How distinguish the new LP from your older releases in your opinion?
CARL: I feel like RULES takes a more raw approach. Of course we are just a mosh band, but this new record gets to the point quicker with more of the songs in my opinion. Our last album SILENCE IS BETRAYAL was way more political in focus with a darker approach to the music. I wanted the new album RULES to have a more positive, uplifting vibe despite all the shit going on in the world today (still).
AFL: RULES will be the first FIRST BLOOD record that will be released on PURE NOISE RECORDS. Why you have moved from BULLET TOOTH to PURE NOISE?
CARL: We never signed a record contract with BULLET TOOTH, so there wasn't really anything that bound us to them. We toured our ass off for that album in nearly every country in the world that had a hardcore or underground music scene. For this next album RULES, we wanted more. More push. More support. PURE NOISE is the best record label for our new album, in my opinion, and I couldn't be any happier with the results so far.
AFL: In a few days you are part of the YOU ARE PART TOUR 2017 through Europe with a lot of other bands. How came it that you take part of the tour? You're looking forward?
CARL: We were asked by Avocado Booking, our new booking agent for Europe and UK, if we wanted to do this tour, and of course we said HELL YEAH haha.
AFL: Which band you personally like most on the line-up of the tour? How do you see the both European bands RISK IT! And REALITY SLAP?
CARL: Honestly, I like a lot of the dudes on this tour. Most of the bands we've toured with before and we've have great shows and great times with them. As for the European bands on the tour, of course RISK IT is killer at what they do, and they have been doing it hard for several years now. Plus, they can definitely teach me a thing or two on how to just chill the fuck out and learn to have a better time in life haha. REALITY SLAP is still new to me, we haven't toured together before, but I've been listening a lot to their new album lately, LIMITLESS, and damn I am really impressed. I really wanna check them out on this coming tour because they have been getting a lot of push lately and I've only heard good things so far.
AFL: How do you see especially the European hardcore-punk scene at the moment? What are your all-time favorite bands from Europe?
CARL: Rob from BORN FROM PAIN always jokes with me about the first time we toured together in the USA, and long story short, when it comes to European hardcore within my days, of course their legacy has a special place in my heart haha. I will never forget them taking care of us on my first tour ever in europe. So yeah, Def Leppard is my favorite band haha. But seriously, over the years i definitely listened to a lot of SETTLE THE SCORE, BACKFIRE, and ANGEL CREW…  and NASTY kills nowadays.
AFL: What were the reasons that you left TERROR in the year 2003 and start after that FIRST BLOOD?
CARL: I actually left TERROR in 2005. We started FIRST BLOOD back in 2002 before any of us joined TERROR, and that is why FIRST BLOOD never really toured extensively during those early years. TERROR was taking off and so we put FB on the back burner for a while. Then came a point when I wanted to take FB out on tour full time, and that is why I left TERROR after helping them record the ALWAYS THE HARD WAY album.
AFL: Thanks for the interview. Have you any last words or something to add?
CARL: WOLFGANG! THIS IS FOR YOU!
First Blood – Rules
Band: First Blood
Title: Rules
Label: Pure Noise Records
Format: Album
Release: 10. February 2017
Tracklist:
FUCK THE RULES
2. THESE ARE THE RULES
3. RULES MEANT TO BE BROKEN
4. RULES OF LIFE
5. RULES OF CONVICTION
6. RULES OF ENGAGEMENT
7. RULES OF JUSTICE
8. RULES OF SURVIVAL
9. RULES OF FREEDOM
10. RULES OF SACRIFICE
11. RULES OF GOVERNMENT
12. RULES OF CRISIS