The Dutch hardcore band Hawser will release their new record Tough Love, the follower of their full-length debut Young & Restless (2014), on 3rd May via Farewell Records. We were able to talk to singer Stijn and Leo of Hawser about the new record and the future plans of the band in an interview.
I've done some people dirt and I guess this is penance.
AFL: Hey how are you? Thanks for taking time for the interview! On 3rd May you will release your second full-length TOUGH LOVE. What meaning is behind the album title?
STIJN: The album title stems from the reoccurring routines in my life and my views on love in general. I've got a lot to give to people but it always seems to manifest into some sort of rather harsh, destructive routine. It seems that no matter how good my intentions I'll always find a way to deconstruct what I've built with someone. Long story short, I've done some people dirt and I guess this is penance.
AFL: In the last year it was pretty quiet about HAWSER. Do you completely focused on writing the new record and recording the songs?
STIJN: It has mostly been a matter of line-up changes and trying to find a new sound. We'd been dwelling on a couple new songs for months on end and then we set a date for the recording and that's when the process and sound really took off, kind of. That's when we truely found the Tough Love sound.
AFL: How distinguish TOUGH LOVE to your debut YOUNG & RESTLESS in your opinion?
LEO: Young & Restless was, and still is the foundation of our sound and attitude. Simply a perfect description of the more uncontrolled, rough, and young version of HAWSER. I would say Tough Love is a more developed, mature record with the same ferociousness nonetheless. We have had some shifts in our line-up. The old guitarist left, and two new guitarists joined. So it was quite obvious to the rest of us that the sound was going to change somehow. I incited the idea of recording everything we wrote into pre-productions which was a totally new way of writing songs to us. I wrote a lot of the riffs at home, which I recorded, and sent the rest of the guys by e-mail. We would later analyse and improve the riff at our rehearsal space at Ruben's and transform it into a song. A lot of riffs were written, but some of them were eventually ditched.
AFL: Which bands are your main influences? If you could name three which would you take?
LEO: I would say Warhound, Suburban Scum, Downpresser and Mizery.
STIJN: I agree, maybe a little Bitter End too.
AFL: Have you plans for a bigger tour for this year?
STIJN: Looking to do South Africa next year. This year, nothing confirmed yet, we do have an idea though…
AFL: What is for you the perfect hardcore show?
STIJN: Smaller venue, clubshow, around 200-300 people. Six European bands that are relevant. Somewhere in Germany. That's the perfect hardcore show.
AFL: What do you do besides making music with HAWSER? Do you have steady jobs, are you students or have you special hobbies?
STIJN: Everyone has a job. Three of the guys, including me, are still studying. Leo does a lot of sound engineering for live shows and makes hip-hop beats and such, he also plays in another hardcore band called Deathtrap. Ruben is in another surfrock/indie/stoner type of band called Jibber Jabber & The Jams. They're basically the Beach Boys on a lot of drugs. Then Jurriën is in an emo/grunge-rock type of band called Sealow, they're really good, check them out if you're into Balance & Composure type of stuff. Oskar works in a clothing store and is active with the whole streetwear thing. I personally try to do some sports and I'm messing around with some new musical project thing, but it's just a hobby. Nothing serious.
AFL: Here are some tags. What do you think about it?
Punk-Rock: Lovely. Nothing like some good simple power chords to dance, drink beer and sing along to.
Straight Edge: To each his own. I used to be straight edge. I completely support anyone who has determination and can put his mind to a single, straight thing. As long as the dogma doesn't turn you rather militant, I'd say.
Nike Air Max: Which ones? Although any pair is lovely, to be fair. 98's and 95's have my preference.
Schnitzel: Fucking disgusting. I'm sorry German friends. Fuck meat in general.
(Answered by STIJN)
AFL: What are your favorite bands at the moment? Have you any inside tip from your home?
STIJN: I mostly listen to a lot of emo stuff. I'd recommend the following hardcore bands though: Momentum, Queensway, Bind. All hard and groovy as fuck.
AFL: Thanks for the interview. Have you any last words or something to ad?
STIJN: Thank you guys. We're dropping a new single off the record on April 17th. Check into that if you're digging the sound! S/o to lowlands hardcore; No Turning Back, Cornered, Deathtrap, 18 Miles, Abduct.
---
"Tough Love" will be released on 3rd May on Farewell Records.
Tracklist "Tough Love"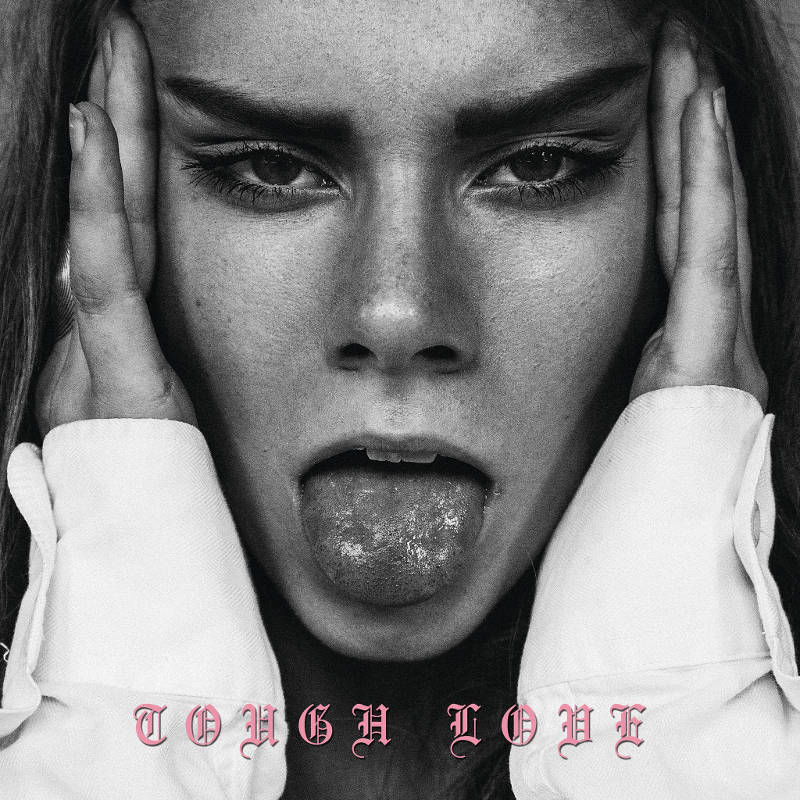 01. Tough Love (1:33)
02. In Harmony (2:45)
03. Hell-Bent (The Bottle pt. II) feat. Daan Nieboer (18 Miles) (2:18)
04. Let The Judas Rot (1:57)
05. Coup De Grace (3:18)
06. Case Closed (2:10)
07. Babylon feat. Tom Vlasveld from Deathtrap (1:27)
08. Shed The Skin (2:40)
09. Under Your Spell (2:47)