We could talk to Fernando, the drummer of the Brazilian hardcore band WORST, about the new record, the upcoming Split with Rust Proof and the European tour in June in an interview.
Interview with Fernando of WORST
AFL: Hey how are you? Firstly thanks for taking time and making the interview! Can you briefly introduce yourself for everybody who don't know you so far?
FS: My name is Fernando Schaefer and I'm the drummer from WORST. For know me better visit my website www.fernandoschaefer.com
AFL: You'll releasing a new split EP with RUST PROOF on 8th June via 10-54 Records. It will have the title "Violent Assault from the Southern Sphere". Why you choose this title?
FS: I was looking for a name that has something in comum between both bands. What we say in the lyrics is totally different, because we live In a poor country where are a lot of shit going on. Then I remember that both bands are from the Hemisphere south and play brutal Hardcore. I sent to Choppaz from Rust Proof my idea and him make sound better for English.
AFL. How came the contact between you and RUST PROOF? Have you met them before and you know each other?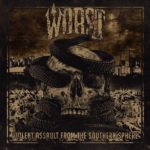 FS: I meet Peter from 10-54 Record on the Internet! He was very excited about WORST and we start to work together. I sent him some merch and CDs and we became friends. After that he came with the idea for the split!
I Hope to meet him and Rust Proof guys soon. WORST going to AUSTRALIA or Rust Proof coming to Brazil! It will be happen in 2017!
AFL: In November 2015 you've released your new Album "INSTINTO RUIM". Your 3rd album since your foundation in the year 2012. Have you plans to release your 4th album this year? If yes have you some more details?
FS: No! We stopped to work on "Instinto Ruim" cause we have this Europe tour starting next week and because of that we decide to do the Ep singing i English. After we come back to Europe we will work on "Instinto Ruim" again. We just release One video clip "Vencedores". That album is very good, we have there at least 2 more singles To work on it!
AFL: Your songs are singing in Portuguese. Which themes you're threaded and where do you get usually your inspiration for writing your music and lyrics?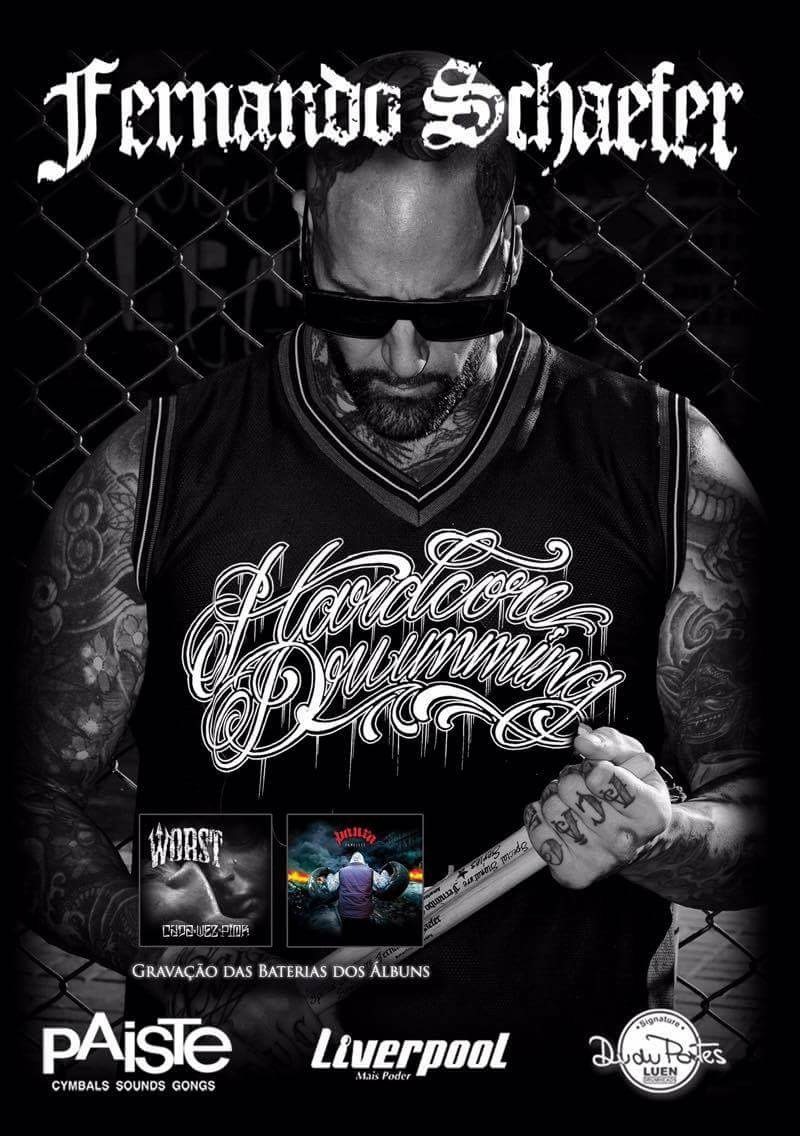 FS: 90% of the lyrics is made by the singer Monstrinho. Like I said We have a lot of SHIT going on in Brazil! We talk about that a lot. Corruption here its beyond limits! "Instinto Ruim" means "Bad Instinct" that all Brazilians have and we said a lot about change this fucking corruption culture.
AFL: You're at the moment the first time in Europe to play some shows. Which experiences you could make here? Which things you like and which things you like less?
FS: I toured Europe with First Blood and Paura before. I like it a lot!!! I don't mind doing everyday shows! It's always good!
AFL: Can you tell us a little bit more about the hardcore, punk and metal scene in Brazil? Is there a big scene, are there many shows and bands and so on. Is going punk and metal hand in hand? I mean you're mixing punk with metal elements how no one other.
FS: Underground scene here its hard like everywhere! But here it's even harder cause people here don't give the right value to culture! And we are playing rock in a samba country. Its fuck up! But we don't care! We still going to do this.
AFL: How many visitors have you on shows in Brazil?
FS: It depends. Our last show in São Paulo our hometown that we were doing the "Instinto Ruim" release show had 600 people. Was sold-out.
AFL: If you can choose with which band and where do you want to go on tour? Why these band and why there?
FS: USA with Slayer. Every heavy band want that, haha!
AFL: Can you live with making music or have you steady jobs beside WORST?
FS: Me and Hospede the guitar We live through music. He's a Producer and I give drum lessons and have a online merch store. Monstrinho and Brigas has another kinds of jobs.
AFL: Thank you for taking time! Have you any last words?
FS: Thank you for the interview!!! And sorry about my English… This is my 1st English interview, haha!
AFL: Haha, no worries. Your English is good! I understand everything you said!