The Belgium hardcore band Angel Crew is back! After ten years' hiatus Angel Crew will release with XVI their new record on 18th November 2016 via Strength Records. We could talk to singer Danny M. and new member Jonas in an interview about the comeback, the new full-length and the future plans of the band.
Interview with Angel Crew (Hardcore, Belgium)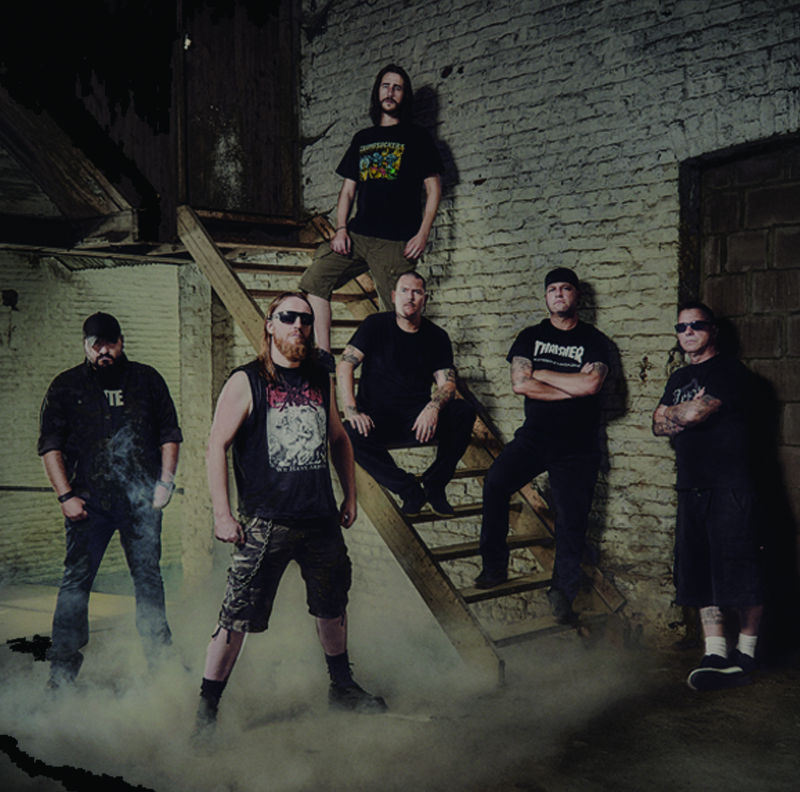 "XVI is more brutal, more mature and still Angel Crew Style."
AFL: Hey, how are you? It's good to hear that you're back! You will release on 18th November with XVI your first record since over ten years. How it feels that you're back on stage and will release a new record?
Dan: Really proud to be on the bill, it is a great show for us to do a presentation of the new cd at The Sound of Revolution Fest, we are eager to hit the road with XVI and already planning more things with Angel Crew.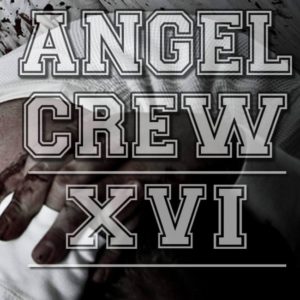 Jonas: Great and thanks. I'm stoked to join the band as this line-up is solid and sounds amazing! I can't wait to be on stage and showcase this new album.
AFL: When do you make the decision to come back with ANGEL CREW and what have you done in the last ten years without band?
Dan: Chris D., Ross and I started talking about it more than a year ago, we took the decision when recording the cover "Beat The Bastards" (The Exploited) and also doing a video clip.  As musician we are all busy with our respective bands, Ross, Chris, Pat and I have several projects and bands on the side (Backfire! Down but not out, Dark Sensation, Burning Time) and we never stopped music.
AFL: How is your line-up so far? Is it the same as for ten years before you break up?
Jonas: No, unfortunately Dave & Igor had to stop collaborating with us. They are both really active and busy currently and their agenda wouldn't have fit the current ambitions of the band.
I joined the band as I know Ross and Chris D. for a while now and even if I met Danny quiet recently, the vibe is awesome. When they offered me to join the band in order to work on a new album, I had to accept! since I'm a fan of the band since their beginning and it seemed to be an interesting combo to work with.
On lead guitar Greg Discenza joined us toward the end of the writing process. I know him well since we play together in Komah and he is a tremendous musician and the solo's he added really brought even more taste and feel to the album.
AFL: What can the listeners expect on XVI? Is there any difference to your last record One Life, One Sentence (2005)?
Jonas: As the lineup changed there are obvious changes in the music and the interpretation but the hardcore and punk roots of the band are still an essential part of Angel Crew's music. Also, as all the riffs mainly come from Dan and Ross I think the soul of the band is intact.
Dan: More brutal, more mature and still Angel Crew Style.
AFL: Why you choose the number 16 (XVI) for the album title?
Jonas: It actually means several different things. First of, the return of Angel Crew as an active band in 2016 could be one of them but I think it is mainly what this year means to us personally. Dan is always making sure to influence his lyrics on real life events and some of our experiences as individuals and/or as a band. This year was a challenge for some of us and this album comes out as one great achievement and helped overcome some of the BS we had to deal with.
AFL: You will release your new record via Strength Records. The record label of AGNOSTIC FRONT's Roger Miret, Wouter Rebellion and Onno Cromag (RIP!). How came the contact between you and the label? I guess through Wouter, am I right?
Dan: Working with Wouter was quite eazy and natural, we are glad to have people believing in us and helping us on the way, Strength Records is a great label and like you said, Roger Miret, Onno Cro Mag (rip), Wouter are people we have a profound respect for and I am sure Onno would be proud to see that "The sound of revolution" Fest carries exactly what he believed in for so many years with EHCP, European Hardcore at his best.
HC History – The Beginning Of Everything: #2 with Danny Mouethwil (Angel Crew, Deviate, Sixty Nine)
AFL: Let's come to the THE SOUND OF REVOLUTION. The festival will happen in Eindhoven with bands like MADBALL, JUDGE, COCKNEY REJECTS and many more this Saturday. I guess it's the perfect stage to release a record, am I right? You're looking forward to this show? It seems that the festival will also sold-out!
Jonas: I recently saw the it was 90% sold out so yeah, this is gonna be awesome and it actually is the perfect stage for us. The bill is insane and perfectly fits Angel Crew's music, the turn out is going to be great.
AFL: What are your future plans? Will you play more and more shows or maybe a tour now or will you going on stage just a few times per year?
Jonas: Angel Crew is back if that's what you are asking. We have one show booked for 2017 (PitFest, NL) and we are currently waiting on some other confirmations. So the goal is to tour as much as possible but being picky is also gonna be important. We want to make sure to appear on a bill that is relevant and can benefit the band.
AFL: What are you listening at the moment?
Jonas: It really depends on my mood but for this interview. ANTHRAX! As for the insight, STAND TALL!
Dan: New CD from SICK OF IT ALL!!
AFL: Thanks for the interview! See you on THE SOUND OF REVOLUTION. Have you something to add or any last words?
Jonas: Thank you for supporting the band and see you on the 19th. Cheerz from Belgium