On 17th March BOOZE & GLORY released their fourth full-length "Chapter IV" on Burning Heart Records. We were able to talk to the band about the new record, the BOOZE & GLORY world tour and more interesting things in an interview.
Fascists and Racists are not welcome at our shows and we don't want their support.
AFL: Hey how are you? I'm Simon of the German punk-rock and hardcore zine AWAY FROM LIFE! On 17th March 2017 you will release your new full-length "CHATER IV". Why you choose this title? Cause it's your fourth full-length? Have you start as band a new chapter with this record?
We decided to call the new record Chapter IV -yes, because it's our fourth album, but also because it is a new chapter in the life of the band. Lots of things have changed for us over the last few years – in our personal lives as well as with the band, so for us it does feel like a the next step.
AFL: How would you describe the new album and the new songs? Are there any differences between "CHAPTER IV" and your older releases?
The new album still has the core Booze & Glory sound, but we've used some different instruments this time -Banjo, Mandolin, Accordion, Piano and even a string section! It's an expansion on what we do – exploring some slightly different sound textures and broadening our sound. But don't worry -we haven't gone all-out prog rock or anything!
AFL: "CHAPTER IV" includes 11 new BOOZE & GLORY songs. Which themes you are thread in the songs and where do you get your inspiration for them?
We write about what we know. Our own life experiences. The songs on Chapter IV are pretty direct. As we've grown as songwriters and as people, we've learned to express our thoughts and feelings a lot more, so lyrically, these songs have a raw honesty to them that make them very personal to us, while still being easy for others to relate to their own life experiences.
AFL: Your new full-length will be the first BOOZE & GLORY release on BURNING HEART RECORDS. What were the reasons for your decision to move to BURNING HEART? Why you have moved from STEP-1 MUSIC?
We worked with Step-1 Music, Contra Records and Sailor's Grave Records for a long time and always had a great working relationship with no problems at all. However, as we're starting a new chapter in the band's career, we decided to try something different. Burning Heart Records has worked with bands like Turbonegro, Millencollin, Refused, The Hives and Parkway Drive and we're really happy to be working with a label with such a great reputation.
AFL: You will be also playing a couple of shows in the next month. Is there any show you're looking forward most? If I had to guess I would say the Punk Rock Bowling in Las Vegas, am I right?
We're actually on tour in Europe at the moment for March and April, then we're off to the US West Coast. Lots of summer festivals after that including Hellfest and Rebellion, then Back to the US to tour the East Coast. After that it's Japan. Yes, Punk Rock Bowling is one that should be a lot of fun. We're particularly looking forward to Japan as we've never played there before. There's nothing we love more than getting to play in new places.
AFL: In Germany were here and there some rumors from different directions that called you as a "grey zone" band cause you play sometimes shows with bands that are many people would classified as "right open". What is your opinion on that?
Never heard that before.  We've made it clear from the start that we are and always have been an anti-fascist, anti-racist band. Fascists and Racists are not welcome at our shows and we don't want their support.
AFL: If you could choose a band you can play a tour together. Which band would you choose and where would you play the tour?
We'd love to tour with Social Distortion – 100 shows around the world!!
AFL: What are your favorite bands and records at the moment? Have you any insight tips from your home?
The Peacocks new album is great, Dropkick Murphys, The Real McKenzies. We're spending a lot of time travelling at the moment, so have lots of time to listen to quite a variety of music.
Tips from home? Arch Rivals, Grade 2.
AFL: Thanks for the interview. Have you any last words or something to add?
As i mentioned, we're on a pretty long tour, so see you on the road!!
Booze & Glory – Chapter IV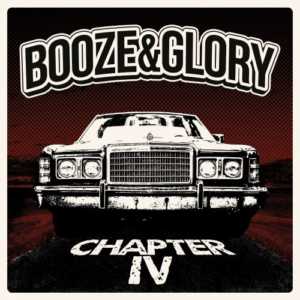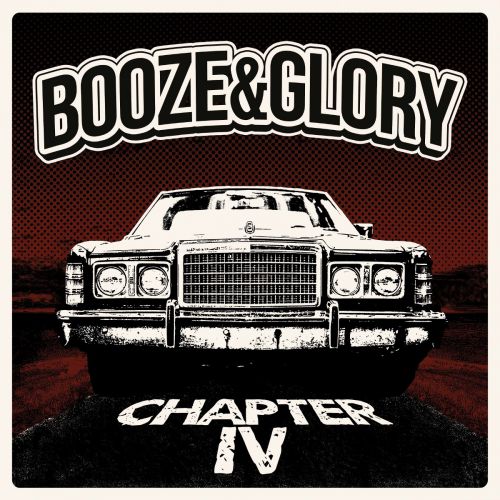 Band: Booze & Glory
Titel: Chapter IV
Label: Burning Heart Records
Format: Album
Release: 17. März 2017
Tracklist:
Days, Months & Years
2. No Rules
3. The Time Is Now
4. Life's A Gamble
5. Simple
6. Back On Track
7. Fool's Paradise
8. Violence And Fear
9. Last Journey
10. For The Better Times
11. Start Believing