We are proud and happy to show you exclusive for europe the first song called Worn of the Band named Winds Of Promise.They are dropping their first album on Octobre 19th. It comes with 10 tracks and is a split label release made by Unity Worldwide Records and Wishingwell Records. The available styles at the end of this article.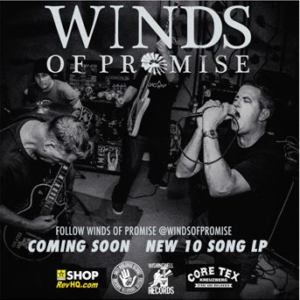 I had the chance to hear the song Worn before the release and for me it feels like sitting in a timemachine which takes me from 2018 back to the late 80's and moves the whole time in this timeline. My HC-Heart is ticking outside of the factory warranty. I'm happy with this kind of production, the screaming, the singing, this fireing guitar, the jumping bass and the bludgeoning on the drums. It feels so fresh, close and human because of the music and the recording. Can't wait for the 19th of octobre! Cheers Günni
Grüße gehen auch raus an unsere Partner, rund um den Planeten!

NoEcho for North America, Dangerous Goods for Asia, MassMovement for Britain/Ireland,  Highlight Sounds for South America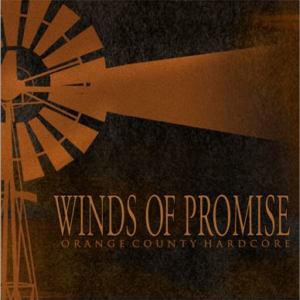 WINDS OF PROMISE was formed in 2017 in Orange County CA. when ex-UNITY bandmates guitarist Joe D. Foster and drummer Patrick Longrie (UNITY, UNIFORM CHOICE) began writing and rehearsing songs together for the first time in over 30 years… Well, that's not 100% true because after UNITY released their 7" You Are One on Wishingwell Records, the band split up and in the mid 1980's Longrie and Foster started a band called WINDS OF PROMISE and practiced in an old vine cellar at Longrie's parents house. They never recorded but many songs on the UNIFORM CHOICE Screaming For Change album, UC's A Wish To Dream and Man Against Man for NO FOR AN ANSWER were written in that band. Big Frank (Nemesis Records) even played bass for it at one point…Fast Forward into 2017, originally the two planned on just jamming for fun in Longrie's garage.
However, they both loved what they were creating so decided to fill out the lineup and become an active band. Foster (UNITY, IGNITE, SPEAK 714, THE KILLING FLAME, LASTLIGHT) recruited Mike Kenyon to play bass after meeting him at a Dag Nasty show. The two bonded over their mutual love for mid 80's Dischord Hardcore. "Mike and I speak the same language musically so it was a no brainer having him join Winds of Promise" says Foster. The band then asked longtime friend, and original IGNITE vocalist Joe Nelson (IGNITE, TRIGGERMAN, THE KILLING FLAME) to man the mic. After hearing a practice tape of the songs, Nelson was instantly in citing "Foster's best work since Call On My Brothers (IGNITE's debut album) or maybe ever". The four members of WINDS OF PROMISE entered the studio in June of 2018 and emerged with 10 songs for their debut album on Unity Worldwide Records. WINDS OF PROMISE also marks the first time Longrie has been behind the kit since his last band UNIFORM CHOICE played in 1989. As Longrie states "We're having a lot of fun, and we can't wait to play these songs live".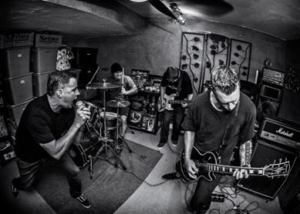 While the music sounds fresh, energetic, progressive and powerful, with a lot of breaks and singalong melodies, callbacks and influences to classic hardcore and punk bands such as Fugazi, Embrace, Dag Nasty and Rites Of Spring can be heard in their songs too. The sound of WINDS OF PROMISE can be described as a perfect blend of mid 80's Dischord Hardcore and the O.C. Hardcore in the same vein as the music that started them on this path…true to their roots, a never ending journey, a continuation where their previous bands left off. WINDS OF PROMISE make their live debut in late August.  They also plan on touring both in the Europe and the United States in the near future.
More informations to WINDS OF PROMISE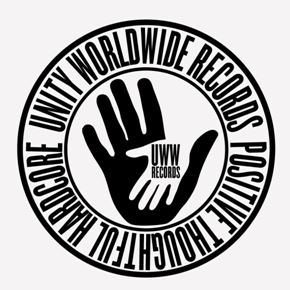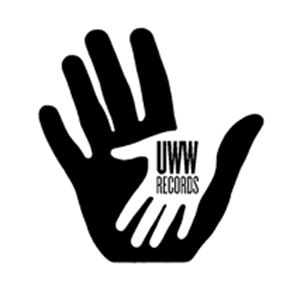 More Informations to Unity Worldwide Records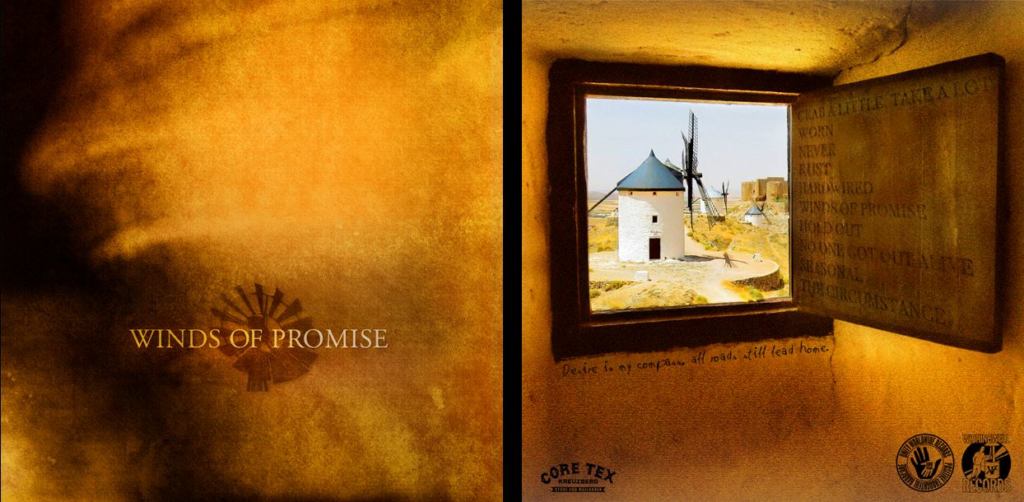 Artist:  WINDS OF PROMISE
Title: WINDS OF PROMISE
Pressing Info          
100 gold vinyl (Coretex Exclusive)
100 yellow vinyl (Revelation Records Exclusive)
150 red vinyl (Band and Label)
150 clear vinyl
200 black vinyl
Tracklist:
Side A
Grab A Little, Take A Lot
Worn
Never
Rust
Hardwired
Side B
Winds Of Promise
Hold Out
No One Got Out Alive
Seasonal
The Circumstance
Die Platte ist ein Split-Label-Release gemeinsam mit WISHINGWELL RECORDS und kommt im Gatefold-Cover mit Poster-Insert. Den Gewinn dieser LP spenden UNITY WORLDWIDE RECORDS und WISHINGWELL RECORDS an das "Schutzengel-Projekt" der Mukoviszidose Stiftung für Kinder und deren Eltern welche an  Zystischer Fibrose erkrankt sind.